Message from the Dean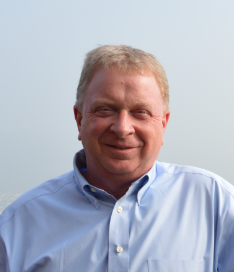 You are to be congratulated for considering the MBA. Your decision to participate in the University of North Alabama's MBA program will be an important step in your professional development. We are pleased that you are considering this program and should you choose to participate, we pledge to deliver an experience that is challenging and relevant and to do so with a delivery platform that is convenient and flexible. We want to impact, in a significant way, your understanding of and approach to management and decision making. You will make many investments during your lifetime, but when you pursue the UNA MBA you are making a decision to Invest in Yourself.
The University of North Alabama has offered the Traditional MBA for over thirty years, and we recently added the Executive Option. Both programs can be taken completely online or in a hybrid format at our main campus in Florence and at our newest location on the campus of Athens State University. The concentrations in the Traditional MBA are Accounting, Professional, Information Systems, International Business, Healthcare Management, Project Management, ERP Systems Using SAP, and Finance. Note that the Accounting Concentration is offered only on-campus, although some courses can be taken online.
The UNA MBA requires 34 semester hours (after all prerequisites are met), including a one-hour orientation course. There are several differences in the Traditional and Executive programs, with one key difference being that the GMAT is not required for the Executive program since students in this program have significant business experience.
You may expect the following from our program and faculty:
Relevance. We provide a curriculum that is current and practical, yet theoretically sound.

Rigor. We provide a program that is rigorous yet reasonable. We expect you to stretch but not break!

Professionalism. Our faculty are knowledgeable and professional. The University of North Alabama's graduate faculty members are predominately full-time professors with many years of business, teaching and consulting experience. All graduate faculty members hold doctorates and are involved in research activities that help them stay abreast of changes in their respective disciplines.

Convenient. We offer face-to-face, online, and hybrid programs so you can invest in yourself in the manner that is best for you.
Our MBA program is also very affordable. It has been rated by U.S. News and World Report as a "Best Buy in Higher Education" in the publication's America's Best Colleges, and ranked by GetEducated.Com as "#6 Best Buy" among the "Top 51 Best Values" in online regionally-accredited MBA programs.
Our current students and alumni, as well as our faculty, invite you to join the leaders of tomorrow by enrolling in our MBA program today! We also invite each of you to visit our beautiful campus located in Florence, Alabama. As the oldest state university in Alabama, the first coeducational university in the South, and one of the first regional universities in the South, we have a rich history in academics as well as athletics. In addition to having two Pulitzer prize-winners as alumni, we count numerous Fortune 500 executives as well. On the athletic field, we boast of six national championships in NCAA Division II sports (three in football, two in basketball, and one in women's volleyball). Our students and alumni are always welcome and encouraged to visit and when possible, to participate in the many activities that are occurring on our campus. Whether an on-campus or on-line student, you will be an important part of our expanding campus community and we will look forward to counting you as one of our outstanding alumni!
We look forward to working with you as you Invest in Yourself!

Gregory A. Carnes
Dean, UNA College of Business